Making our move
A new way of working for new times. That's the promise held out by Mia Yellagonga, Woodside's new Perth Headquarters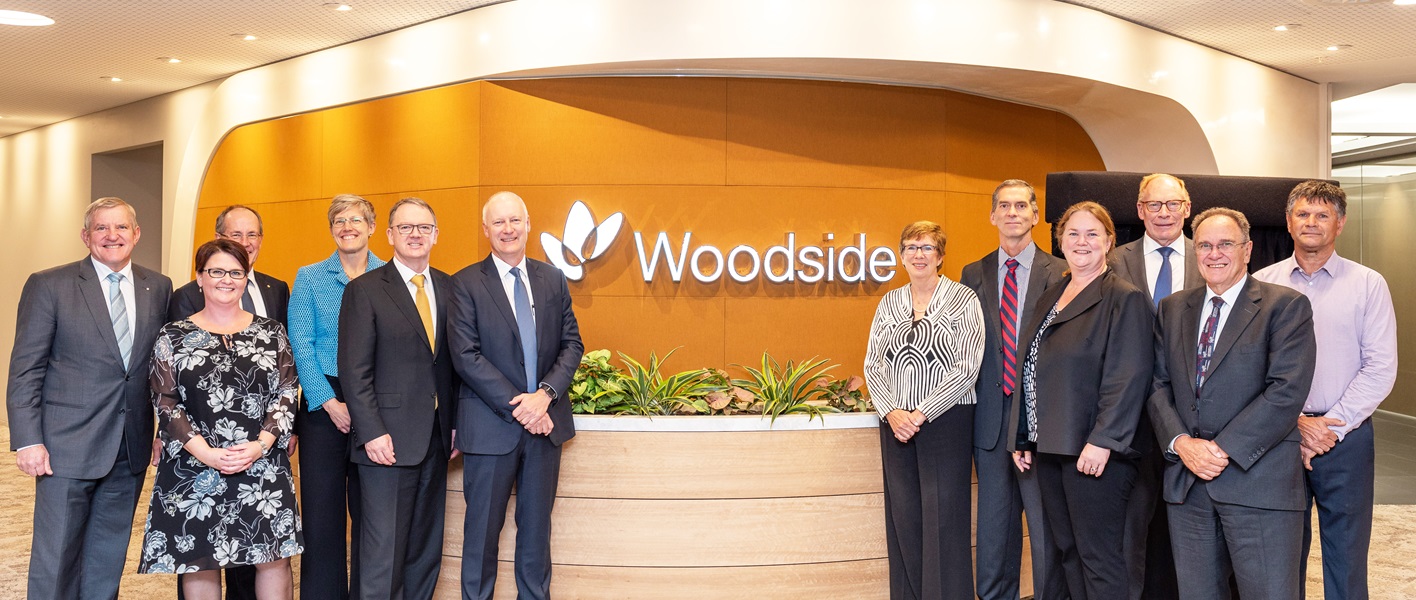 Mia Yellagonga is the result of extensive internal and external engagements to create exactly what would work specifically for Woodside and its people.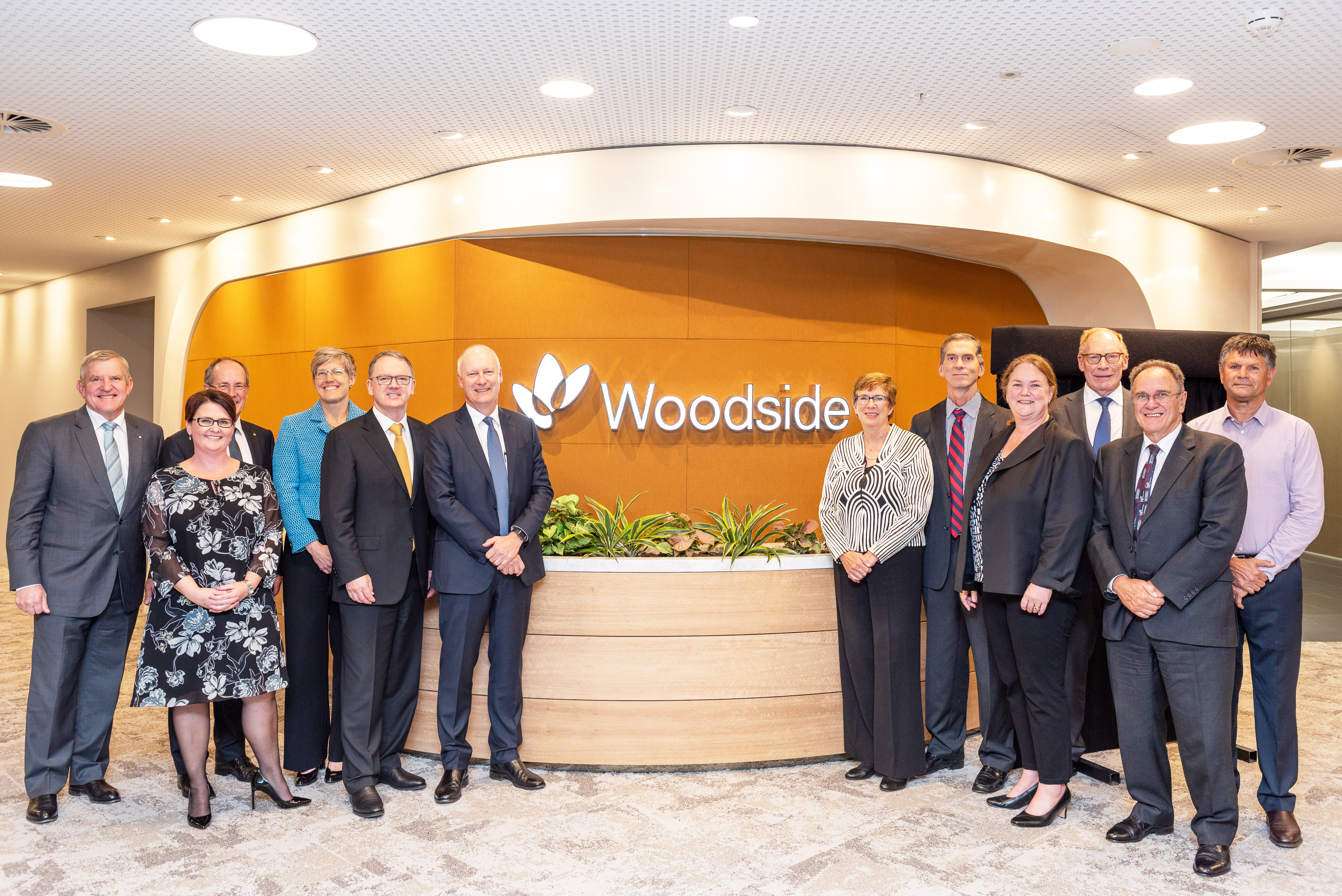 "While Mia Yellagonga may seem small compared to our projects, what has been delivered in four years is staggering in the property industry and a testament to all involved," she says. "I have to say that after working here for a few weeks it is incomparable from what we're familiar with, and it takes courage to explore and try ways of working never previously conceived. "I tend to be a stickler for routine and 'old-fashioned' structure, so supporting my team to work where they feel they can perform at their best and not necessarily be able to see them was disconcerting at first. "On the other hand, suddenly I have found freedom under RightSpace working principles which has changed the way I approach team engagement and matured my own work and leadership style." RightSpace aims to break down "silos" and encourage Woodsiders to mingle, collaborate and work in the space that best suits them at that time.
The strategy behind more "freedom" is to change behaviours and influence performance. Woodside's general manager Global Property and Workplace, Debbie Morrow - who led the transition - says the benefits of this freedom soon become apparent. There's the "bump" factor of working next to people she'd not normally meet, she says, as well as the wellbeing benefits of moving around more. There's the fully supported floor that's open 24/7 which will provide security, safety and the necessary amenities (such as fresh food and showers) for those who may need to work outside normal hours. There's one floor that's designed as a place to meet people external to Woodside.
And there's a floor dedicated to welcoming people who are closest to Woodsiders – our families and community partners. "Our internal engagement showed that one of the things people who worked at 1 Adelaide Terrace remembered most fondly was the café there," explains Debbie. "It was a social space where people could meet, interact with the executive team and where families were welcome. "Recreating that at Level 2 in Karlak is additionally special for me, as I was a Woodside kid in the early 1980s when my Dad worked on delivering first gas from North Rankin. "We want our families to feel welcomed at Mia Yellagonga which also provides some recognition for the contribution they make to what we achieve at work."
There's no question Mia Yellagonga represents a global step change in sustainable design, genuine cultural recognition and new ways of working. Michael Abbott, senior vice president Corporate and Legal, believes its facilities are second to none, anywhere in the world. "The aim is to create a work environment that will attract, motivate and retain talent and drive outstanding performance," Mike says. Debbie agrees. "Woodside is empowering our people to select from more than 60 different work settings across the campus designed for individuals and teams to perform at their best at any given time," she points out. "But we need people to be brave and explore the campus to seek out the breadth of spaces and trial and test how they can improve outcomes." And judging by the feedback her team has received during orientation tours, Woodsiders are itching to take advantage of the opportunity ahead.
Families First
Mia Yellagonga hosted a couple of events prior to the transfer of Woodside staff – the largest being a traditional Indigenous smoking ceremony to ensure the land is culturally safe for our people and visitors.
The event was held on a Sunday in mid-July on the last day of this year's NAIDOC Week, and it attracted hundreds of Woodsiders and their families.
The smoking ceremony was only one part of a full morning's activities. There was musical entertainment, performances by Yirra Yaakin, Indigenous-owned businesses displayed products for sale, and everybody was encouraged to take up a paint brush and help create a Families first permanent Indigenous mural by Jade Dolman in Karlak.
In mid-August, the campus was officially opened by WA Premier Mark McGowan and our chief executive officer Peter Coleman, with the Board of Directors in attendance.
Indigenous elder Dr Richard Walley delivered a heartfelt speech on cultural recognition, and the Premier paid homage to Woodside's pioneering spirit, significant contribution to Western Australia and forward growth portfolio.
In conclusion, the CEO noted that Woodside's relocation to the new headquarters primed the company for new ways of working that are integral to the innovation, collaboration and acceleration inherent in delivering the company vision.