Creating opportunities
Woodside has funded the Warrgamugardi Yirdiyabura  (WY) Program through the Ngarluma Yindjibarndi Foundation Limited (NYFL) agreement since 1998.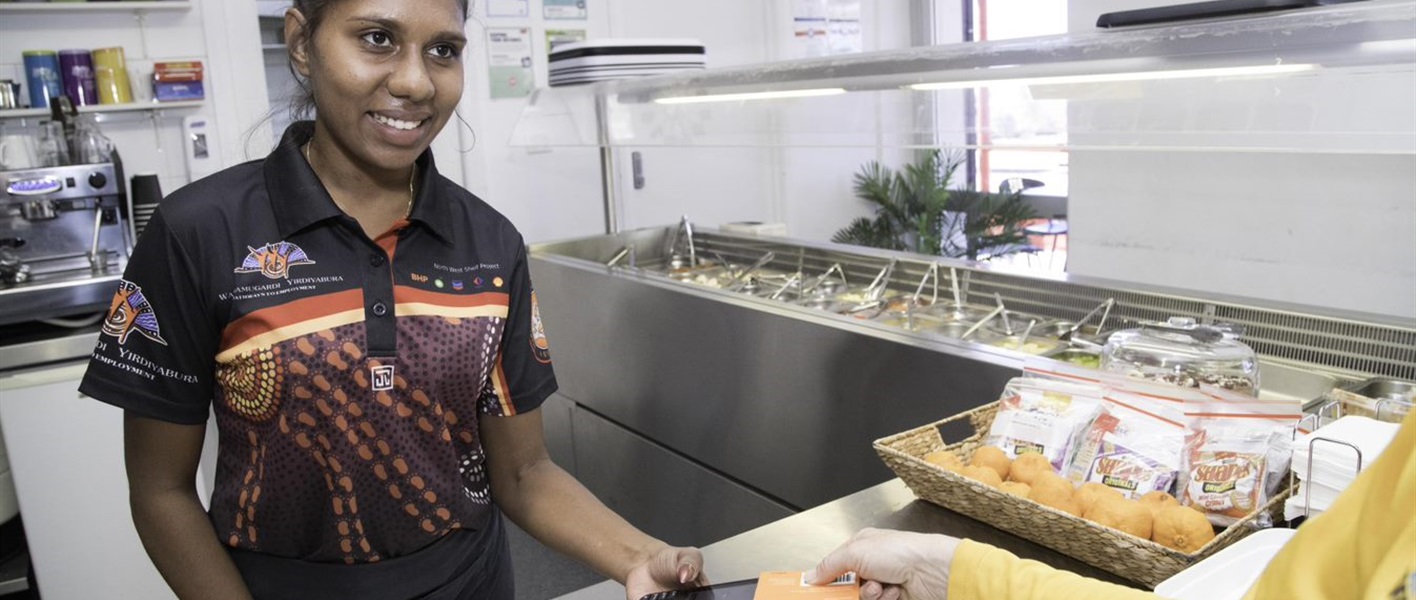 It helped me learn not to feel shame. Now I go to work and feel proud - WY Trainee, Dequarne Roberts
Since its inception in 1998, the WY Program has supported over 120 Roebourne (Ieramugadu) Aboriginal people in overcoming barriers of entry into the workforce, gaining meaningful employment, and obtaining relevant qualifications while furthering their education.  
The Program aims to maintain cultural identity in the workforce while fostering independence through personal development. Traineeships are tailored for the individual's pathway to employment with host employers. In doing so, the Program increases the capability and capacity of local people to maintain meaningful employment.  
The Program is unique in several ways: it places and supports local Roebourne Aboriginal people in the field of employment most suited to them; the employment is within their community; and it is a multi-generational program.
Woodside's 2019 commitment to increase funding for programs and benefits that are being delivered under the existing 1998 NYFL agreement meant an increased scope for the WY Program. 
The Program went from supporting ten WY trainees at any one time, to supporting over 20 trainees in 2020.  
In 2020, WY trainees were employed and supported at twelve host employers based primarily in community and commercial organisations in Roebourne and the surrounding communities. 
This had the added benefit of supporting local employers in strengthening their understanding of the WY trainee's cultural obligations, and their need to balance work obligations. 
Employment in 2020 included First Nations radio and media, hospitality, social enterprise, business administration, grounds and building maintenance, early learning education, and administration. 
"It helped me learn not to feel shame. Now I go to work and feel proud," said WY Trainee, Dequarne Roberts.
"Before the traineeship I didn't know where my life was going. Didn't feel like it was going any place. Now I have a plan.
"I want to be a chef and own my own cafe or restaurant one day.
"Keep learning. And show other young men the way too."