Collaborating on the development of marine transportation of liquid hydrogen
In 2022, Woodside Energy (Woodside) entered into a non-binding Memorandum of Understanding (MOU) with Korea Shipbuilding & Offshore Engineering (KSOE), and Hyundai Glovis.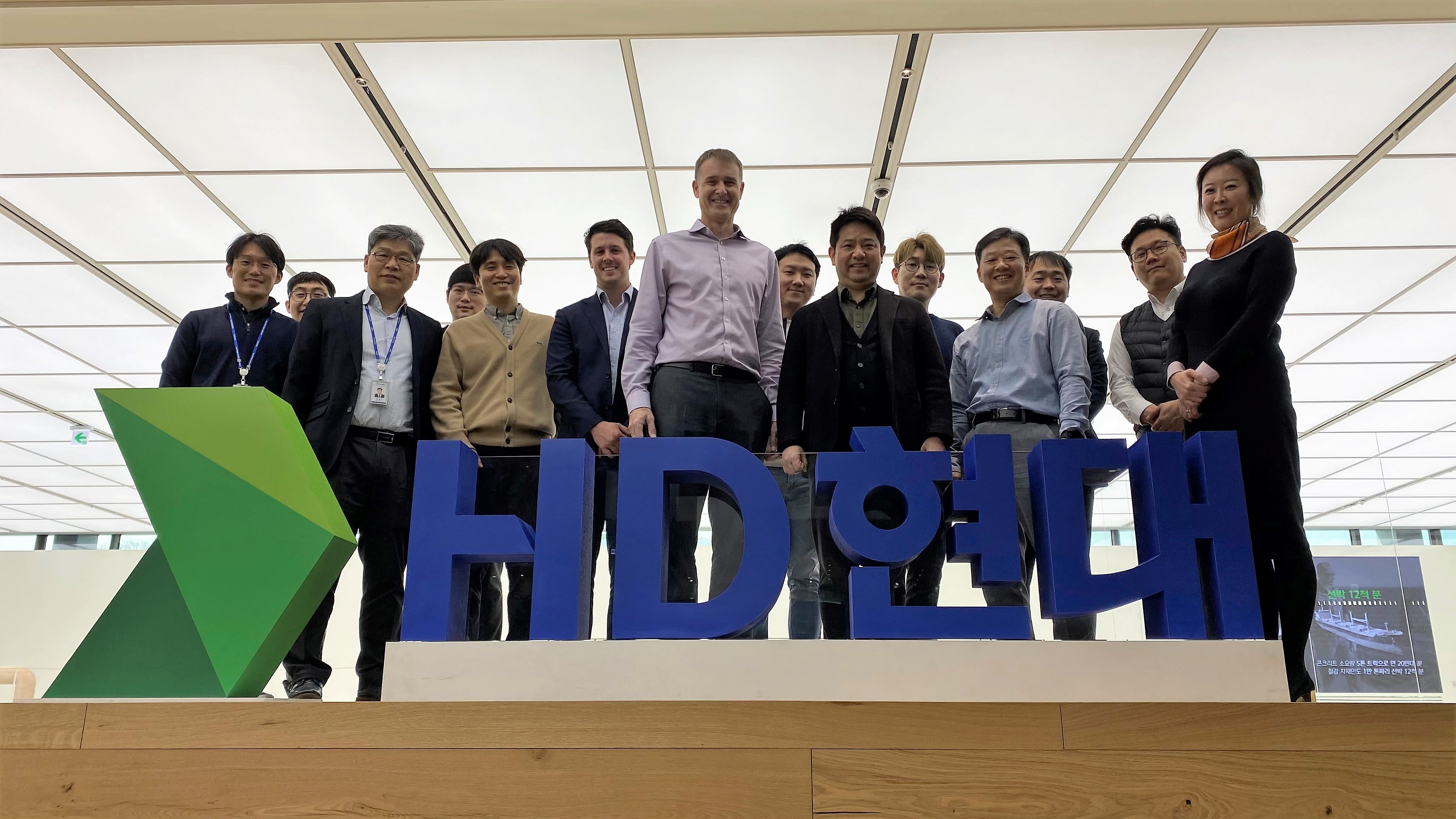 In 2022, Woodside Energy (Woodside) entered into a non-binding Memorandum of Understanding (MOU) with Korea Shipbuilding & Offshore Engineering (KSOE), a global leader in shipbuilding, and Hyundai Glovis, a global logistics and distribution company to develop an integrated marine transportation system to maximise delivery of new energy products, including hydrogen, ammonia and carbon dioxide.
The first collaboration project is focused on developing shipping solutions for liquefied hydrogen that can be integrated into the overall value chain. Other projects will seek to establish lower carbon intensity shipping solutions for ammonia and carbon dioxide.
But why is this important?
As the energy transition progresses, we expect demand to increase for new energy products such as hydrogen and ammonia, and lower carbon services such as CCS and carbon capture and utilisation (CCU), collectively CCUS. Woodside is investing to add these new products and services to our portfolio, seeking to match the pace, scale and needs of our customers as they determine their own decarbonisation pathways. There are inherent uncertainties in this pace and scale. In December 2021, Woodside announced a US$5 billion investment target in new energy products and lower carbon services by 2030.[1]
We expect the development of new energy markets to be similar to the development of the LNG industry many years ago, such as in the need for government support and opportunities for collaboration. Like then, we are building relationships across the value chain and aligning solutions to customers with options to match the scale and pace of the energy transition. This includes the safe and reliable marine transportation of new energy products to global customers.
"The process of building a supply chain is complex, which is why we are eager to collaborate with customers and collaborators, like KSOE and Hyundai Glovis, to explore opportunities and establish efficient and scalable solutions," said Adrian MacMillan, Head of New Energy Shipping.
MacMillan added, "Woodside, KSOE and Hyundai Glovis share a similar ambition – we are focused on designing and establishing a safe, low-cost and reliable supply chain for the marine transportation of new energy products. During Phase 1, which was recently completed, we worked together to develop potential scalable liquid hydrogen shipping solutions for the purpose of carrying liquefied hydrogen from production locations to customers around the world."
"The first phase of our project has been extremely insightful and allowed us to focus our efforts on vital technology development. Through collaboration, we have gained greater understanding and our learnings may have a significant impact on future overall supply chains. We look forward to advancing our ship design solutions to meet the market needs," said Dr Byeongyong Yoo, Vice President, Marine Energy Technology Laboratory, KSOE.
Through the MOU, the companies will assist each other with the research and technical development of marine transport for new energy products, such as liquified hydrogen from Woodside's proposed new energy production facilities.
The project consists of three discrete phases that aim to advance and optimize ship designs, operations, technologies, storage and handling interfaces and our understanding of the new energy supply chain.
"We are thrilled to have the opportunity to collaborate with Woodside and KSOE to uncover solutions to a critical challenge we are facing as an industry. Together, we have the capability and knowledge to establish a feasible and operable system for the transportation of liquid hydrogen," added Jason Kim, Director, Shipping Business Strategy Group, Hyundai Glovis.
[1]Individual investment decisions are subject to Woodside's investment targets. Not guidance. Potentially includes both organic and inorganic investment.