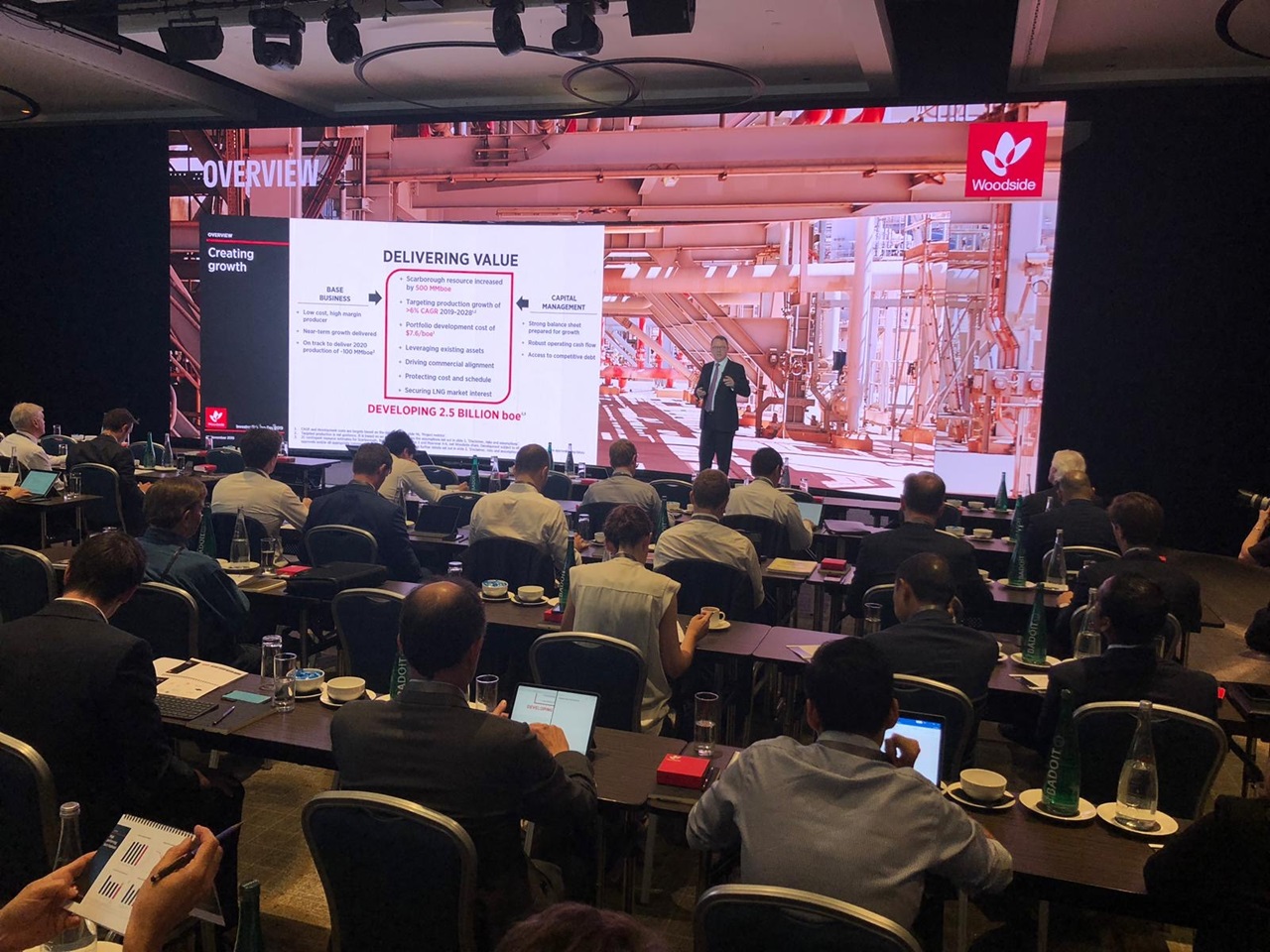 Investor Briefing Day 2019
The timing is right for Woodside to implement plans to triple its reserves and work is underway to deliver this, CEO Peter Coleman said at our annual Investor Briefing Day.
"Everything we have learned and achieved in progressing the Burrup Hub in the past year has demonstrated that this is a world-class development opportunity and a compelling investment.
"Our recent breakthroughs on Scarborough show momentum is building towards final investment. We have unlocked huge potential for this world-class gas resource, using advanced technologies and subsurface expertise to increase the estimated resource volume by 52%.
"And significantly, Woodside and BHP have agreed the tolling price for processing Scarborough gas at Pluto.
"Woodside's expertise in project delivery is evident, with the Greater Enfield and Greater Western Flank Phase 2 projects both delivered on time and under budget.
"Our vision for an integrated seven-train LNG processing centre on the Burrup Hub is taking shape, with a final investment decision reached on the Pluto-Karratha Gas Plant Interconnector pipeline.
"In Senegal, we are in the final stages of readiness to take the final investment decision on the Sangomar Phase 1 development.
"The Woodside team is focused on delivering sustainable growth and is drawing on Australian and global expertise in technology and energy research," Peter Coleman said.
Woodside has narrowed its 2019 production guidance to 89 to 91 MMBoe.
The agreed Scarborough tolling price is based on BHP maintaining no more than a 25% interest in Scarborough up to FID, subject to BHP's standard pre-emption rights.
Read the full IBD pack here.