Energising WA
01 Aug 2018
Taking the initiative on Education in the Pilbara
The Karratha Education Initiative (KEI) has gone from strength to strength since it launched in 2007.

A social investment program in Karratha originally intended to be a three-year pilot has been so successful it's run for a decade.
The Karratha Education Initiative (KEI) has gone from strength to strength since it launched in 2007 and delivered its first programs a year later.
The Initiative comprises the Woodside-operated North West Shelf Project (NWS Project), St Luke's College, Karratha Senior High School (KSHS), the WA Department of Education and the Catholic Education Office.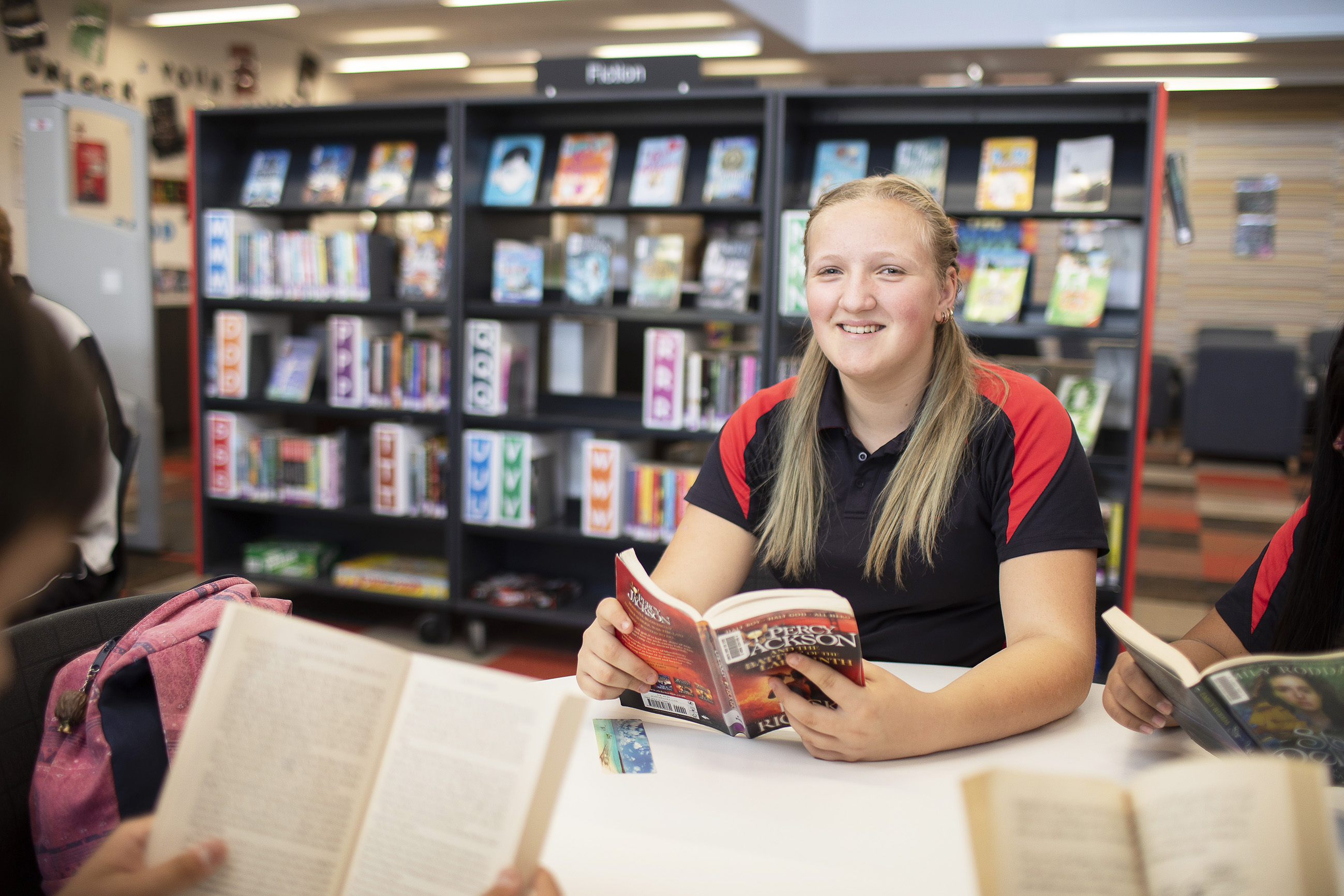 In total, the NWS Project has invested almost A$10 million to help students experience similar opportunities and resources that their counterparts enjoy at good-quality schools in Perth.
Kate Gauntlett, corporate affairs manager Karratha, says the KEI supports improvements in Western Australian Certificate of Education standards and participation of students in Karratha high schools.
It also enhances the standing of the schools and their relationship with the community to drive greater investment and partnerships.
And because KSHS and St Luke's provide secondary schooling for students living in towns near Karratha, the benefits have spread through the Pilbara. The KEI's core objective is to deliver high-quality educational opportunities for high school students Taking the initiative and professional development opportunities for their teachers.
Supporting key objectives are:
Improve education standards and participation in post-compulsory schooling within the City of Karratha.
Enrich the secondary school experience for students and teachers in Karratha
Deliver educational opportunities and outcomes for secondary students studying in Karratha that are equivalent to those at highquality schools in Perth
Enhance the local reputation of Woodside and the NWS Project through recognition of the contribution made to education in the City of Karratha and its effect on community wellbeing.
"We have seen a positive trend in the number of students graduating since the program was launched in 2007," says Kate.
KEI activities have included career awareness programs, ATAR revision seminars, online tutoring, subject advice and a primary-to-secondary school transition program as well as maths competitions for younger students, CoderDojo, mental health and wellbeing workshops, and first aid training.
It's not only students who benefit. Established and trainee teachers have the opportunity to access targeted professional development and practice scholarships.
Woodside asset manager Andrew Lobb says many school students who've taken part in the KEI programs have gone on to achieve incredible things.
"It's also been fantastic to see a number of them enter into further training and employment with Woodside," Andrew notes.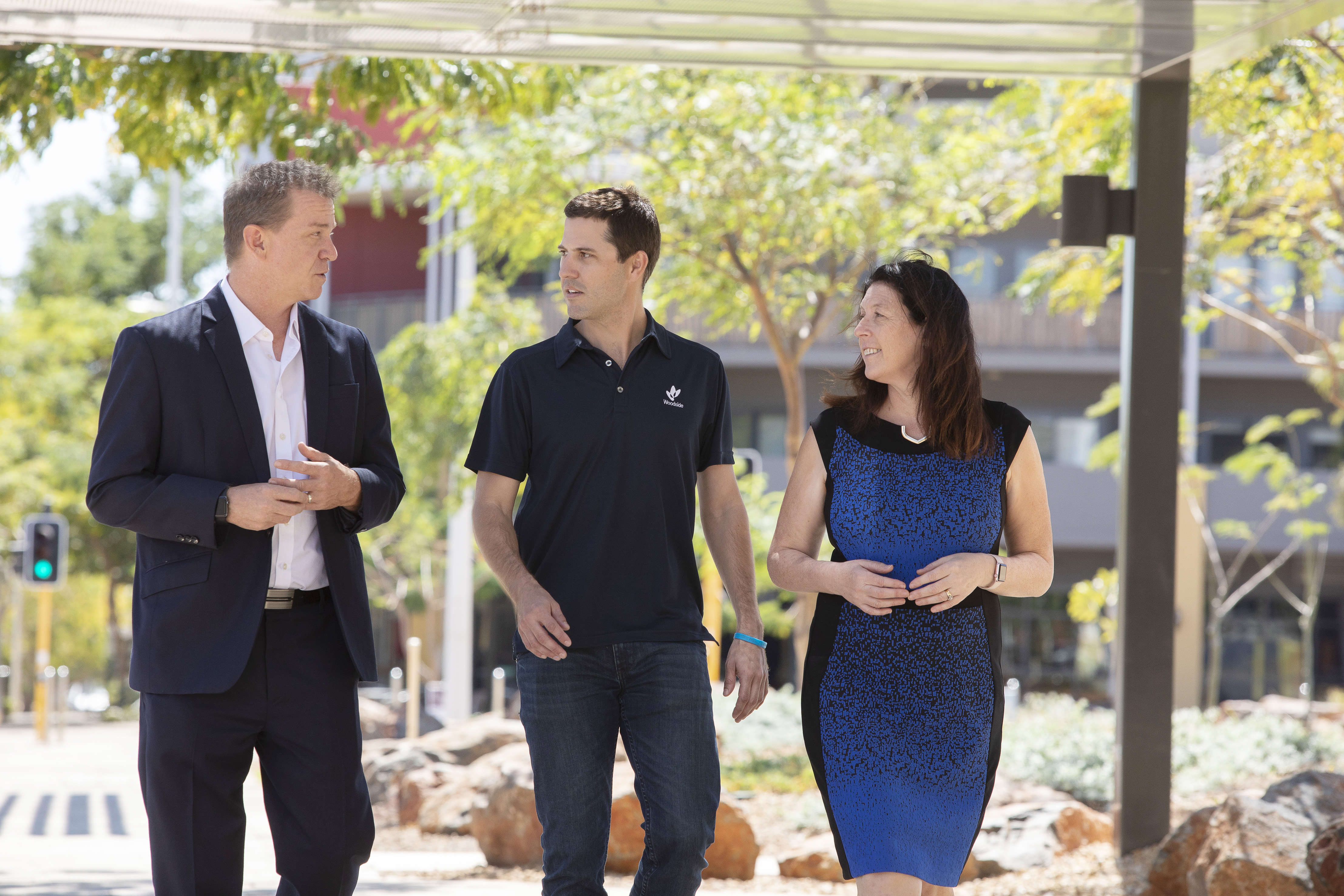 Niall Myles, senior vice president of the Australia Operating Unit and manager of Karratha Gas Plant when KEI was launched, says its programs have contributed to the attraction and retention of Woodside employees residing in Karratha.
"Congratulations to those who have been a part of this decade-long journey," Niall says. "What a fantastic outcome, not only for Woodside employees but also the Karratha community".
KSHS principal Jennifer McMahon says: "It is great to have such an industry partner walking side by side with our school. It shows great faith in the education improvement we are implementing."
St Luke's principal, Michael Williams, says: "The staff at Woodside involved with the KEI have shown a genuine interest and commitment to engaging with both schools to support positive educational outcomes for students in the region."